Channel 1 celebrates Dakar Win with Zero Density
Channel 1 shared the exciting news of this great victory from a virtual studio segment powered by Zero Density's Reality Engine at the evening news, in real-time. Once again, the winner of the legendary Dakar Rally was the undefeated KAMAZ team.
Not only that, but they also achieved the second and third rostrums at the end of the wild rally. During the news, TV Host barely saved himself from the gigantic KAMAZ Truck that was ferociously coming through the treacherous sand.
Luckily, everything was in the virtual studio, nonetheless it was as real as it gets.
The joy spread over another program on Channel 1. Ivan Urgan, one of the prominent Russian TV Hosts and a comedian, also celebrated the victory with the two professional drivers of the truck.
The Celebration could not last long as they guess, since Urgan sank the KAMAZ Truck into the frozen Ostankino Pond. Aftermath, he had to offer 700K € to the victorious Russian Team for it. However, as luck would have it, no truck was harmed, no compensation was necessary, thanks to the Zero Density's Augmented Reality.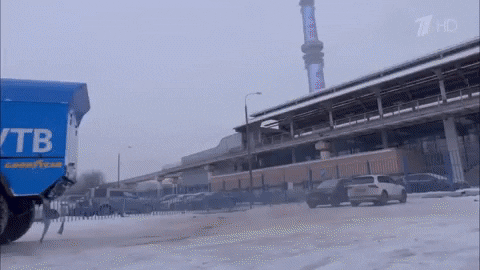 About Zero Density
Zero Density is a world leader in virtual studio, augmented reality and real-time graphics technologies for the broadcast, live events and esports industries. From the Olympics to Louis Vuitton virtual fashion shows, Zero Density's Unreal Engine-native platform, Reality Engine — which includes a real-time broadcast compositing system and its proprietary keying technology, Reality Keyer — has been used by some of the biggest companies in the world. Clients include: The Weather Channel, RTL, Fox Sports and Warner Media.